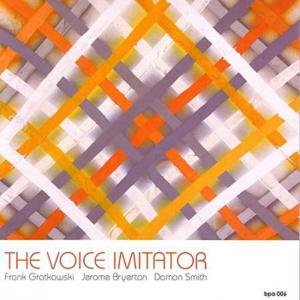 "The Voice Imitator - BPA 006"
Musicians: Gratkowski, Frank/Bryerton, Jerome/Smith, Damon
Reviewed by Bill Shoemaker - The Wire
Although the German saxophonist/clarinettist Frank Gratkowski runs with somehigh profile improvisers, his most promising collaboration may be with two emergent players, percussionist Jerome Bryerton and bass player Damon Smith. Documenting two 2002 Bay Area gigs, Voice Imitator is free ranging improvised music with a strong, innate sense of design. In his sleevenotes, Smith provides part of the answer in stating that he and Bryerton "are a section of some kind"; their foundation-laying, yet non-subordinate approach accounts for much of the music's cohesion. Their approach accomodates both the deliberative and explosive components of Gratkowski's playing. This is egalitarian trio music.